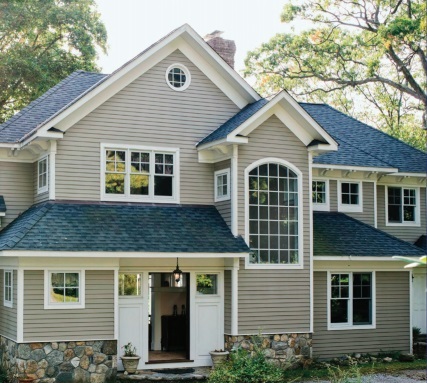 Free Home Energy Assessment
Fairview Home Improvement is a participating contractor in Dominion Energy Ohio's Performance with ENERGY STAR Program. Dominion Energy Ohio residential customers who have natural gas as their primary heating source qualify to receive a free energy assessment of their home through a voucher from Fairview Home Improvement.
What is a home energy assessment?
A highly-trained energy advisor who is certified by the Building Performance Institute will conduct a thorough evaluation of your home's energy efficiency to understand exactly how it is using—and wasting—energy. This evaluation lasts 2-4 hours and will take into consideration your HVAC system, insulation levels, water heater, windows, and doors. Every home can benefit from an energy assessment, especially if you have drafty rooms, inconsistent temperatures, high energy bills, and old or inefficient heating and cooling equipment.
How much does the assessment cost?
Dominion's home energy assessment normally costs $25-$75. However, Fairview Home Improvement customers are eligible to receive a voucher for a FREE assessment. Contact us to learn more.
What are the benefits of this program?
Following the assessment, you will receive a customized report with recommendations about how to lower your energy bills and improve your home's comfort and long-term value. Plus, you can earn up to $1,250 of rebates on eligible improvements.
Your assessment also includes FREE installation of several energy-efficient products, such as:
High-efficiency showerheads

Kitchen and bathroom faucet aerators

Carbon monoxide detector

Water heater pipe wrap
How Fairview Home Improvement is Involved
If your energy advisor recommends that you replace windows or exterior doors to boost your home's insulation, that's where we come in. Choose Fairview Home Improvement to install high-efficiency replacement windows and exterior doors in your home and enjoy incredible savings! You can receive rebates of $25 per window and $75 for one exterior door.