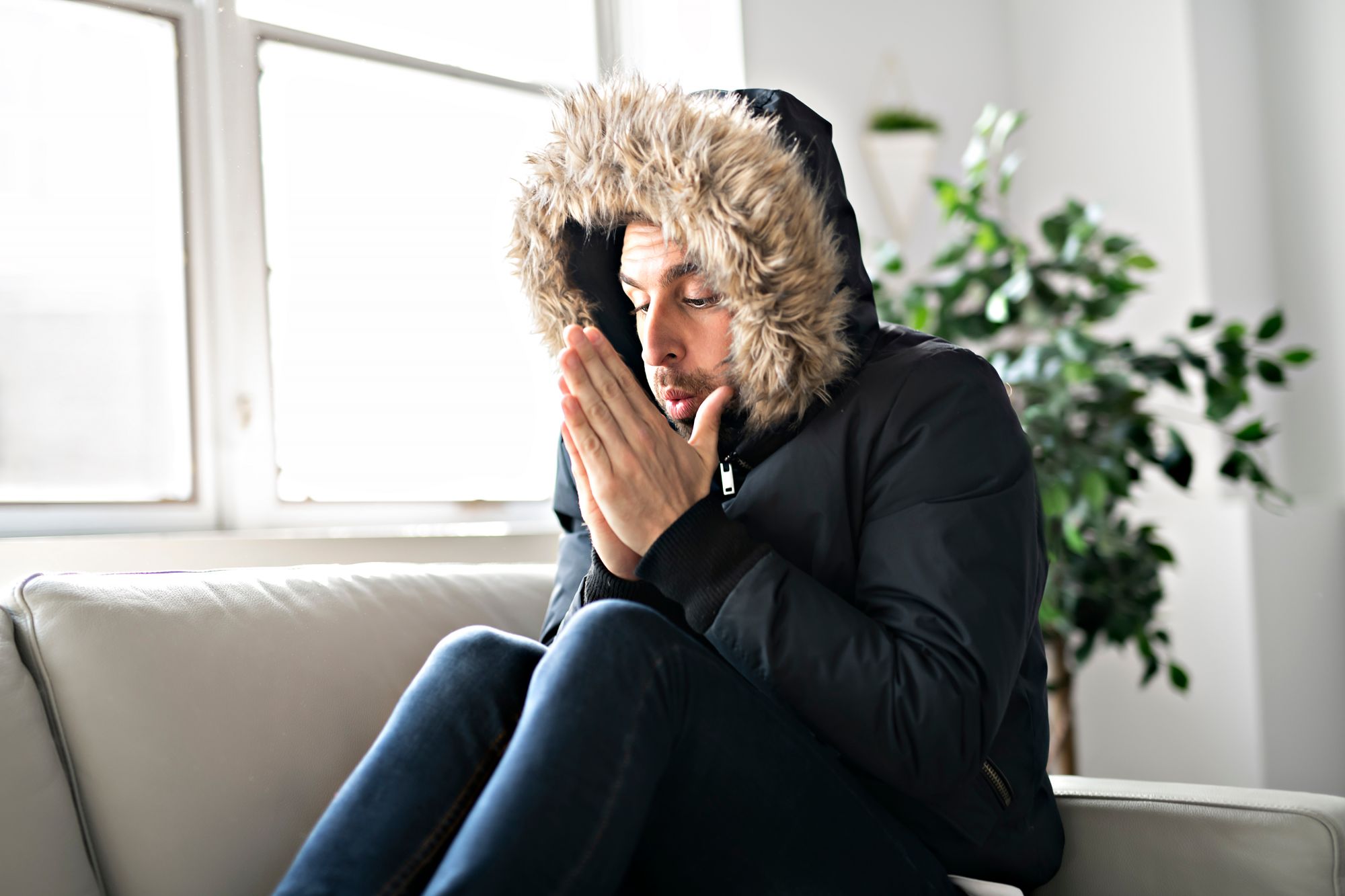 Windows and exterior doors are the biggest culprits of cold drafts in the winter, which results in higher energy bills as your home leaks warm air outside. According to the Department of Energy, you can slash your annual energy costs by up to 20% by reducing drafts in your home! How can you winterize your windows and exterior doors in preparation for the cold weather? Consider eight helpful tips.
Inspect windows and doors for air leaks and drafts.
On the outside of your house, look for gaps in the siding along window frames and door frames where cold air could seep in. Stand next to your windows and doors to see if you feel a chilly draft. You can identify the source of air leaks using several methods:
Close the exterior door during the day and carefully look along the door frame for traces of sunlight. Light shining through cracks indicates an air leak.

At night when it's dark outside, close the door and have someone shine a flashlight on one side of the door frame while you stand on the other side. If you can see light beams passing through the seal, then you have air leaks.

Hold a lit candle, lighter, or incense stick around the edges of the door. If the flame flickers or the smoke moves in the direction of the draft, then your door is leaking air.
Add caulking and weatherstripping around window and door frames.
Once you've identified the sources of air leaks in your windows and doors, use caulk and weatherstripping to seal gaps in the frames and minimize drafts. Apply weatherstripping around interior frames, and note that wider leaks will require extra weatherstripping to stop the air leak. You can choose from v-strips, all-wool felt, and foam. Caulk around exterior window sills, gaps, cracks, and holes. Allow the caulk to dry and reapply if needed. Just be sure to periodically check that you can close your door all the way before you're finished sealing it, since weatherstripping can't be modified once it's installed.
An alternative to weatherstripping are stop-mounted gaskets. These are aluminum extrusions mounted to the stop molding of the door frame, which provides a more secure seal that can be adjusted as needed.
Add insulation around windows and doors.
If you are able to access the area behind the window or door trim, add batt insulation or spray foam for additional protection against cold air seeping into your home. Be sure to use spray foam that is specifically designed for doors and windows. If you opt for batt insulation, gently insert it to keep it fluffy rather than overstuffing the area and compacting the material.
Add draft guards to block cold air.
Fitting a cushioned strip at the bottom of your door may be all you need to cut down on drafts. Installing a draft guard or door sweep is easy and cheap. You can choose a store bought draft guard that slides between the bottom of your door and the threshold with insulated foam or fabric on either side of the door. Alternatively, you could simply roll up a towel and place it at the base of your door for the same effect. Other benefits of using a draft stopper include blocking out unwanted light, protecting against moisture, soundproofing, and preventing insects from entering your home.
Replace lightweight summer curtains with thermal curtains.
One of the most effective (and attractive) ways to protect your windows from heat loss during the winter months is to install thick, dark, well-insulated blackout curtains. Thermal-lined curtains will help your home stay warm and lower your heating bill. Hang them as close to your windows as possible for the best results. Keep the curtains open on windows facing south to maximize the warmth of natural sunlight during the day. For windows that don't get direct sunlight, keep the curtains closed to retain heat.
Cover basement window wells.
If your basement has windows, you can further prevent heat loss and drafts by capping the windows wells with insulating covers. Some window covers are simply hard pieces of plastic, which are quick, easy, and cheap to install yourself. Window well covers can also help block moisture from seeping into your basement.
Invest in energy-efficient replacement windows from Fairview Home Improvement.
If your windows are decades old, are made of single-paned glass, the frames are majorly damaged, or the glass is cracked, then it's best to replace your deteriorating windows with newer, more energy-efficient models. While replacement windows do require an initial investment, they can offer over 75% of a cost-to-value return, reduce your energy bills year-round by up to 20%, and help protect the environment by reducing greenhouse gas emissions.
At Fairview Home Improvement, we sell and install Energy Star® certified windows engineered by leading manufacturers: Polaris®, Alside®, Harvey Windows, JELD-WEN®, and Seaway. You can choose wood, wood-clad, vinyl, and aluminum replacement windows in a wide range of operating styles, sizes, colors, and low-maintenance designs.
Contact us to schedule a free, in-home consultation with one of our window experts. We'll help you choose replacement windows that best suit your home's design and accommodate your budget. You can also visit our gallery to see some examples of replacement windows we have installed in the Northeast Ohio area.
Invest in a well-insulated storm door or entry door from Fairview Home Improvement.
While gaskets and weatherstripping can easily be replaced every few years, your door could reach a breaking point where it's beyond repair. If following the above suggestions barely reduces cold drafts, then you may want to consider replacing your door with a sturdier, better insulated one. Fairview Home Improvement installs premium quality exterior entry doors that have been masterfully designed by Polaris®. Their fiberglass and steel entry doors are constructed with waterproof adhesives, rot-resistant wooden frames, and a steel reinforcing strike plate for additional security. ProVia® heavy-duty aluminum storm doors are 20% thicker than the industry standard and are available with custom energy-efficient glass options.

Our experts can help you choose a replacement front door that fits the architectural style of your home without sacrificing functionality or energy-efficiency. You can trust that our experienced team will install your new door with the utmost skill and care. Contact us today for more information! You can also visit our gallery to see some examples of storm doors we have installed in the Northeast Ohio area.