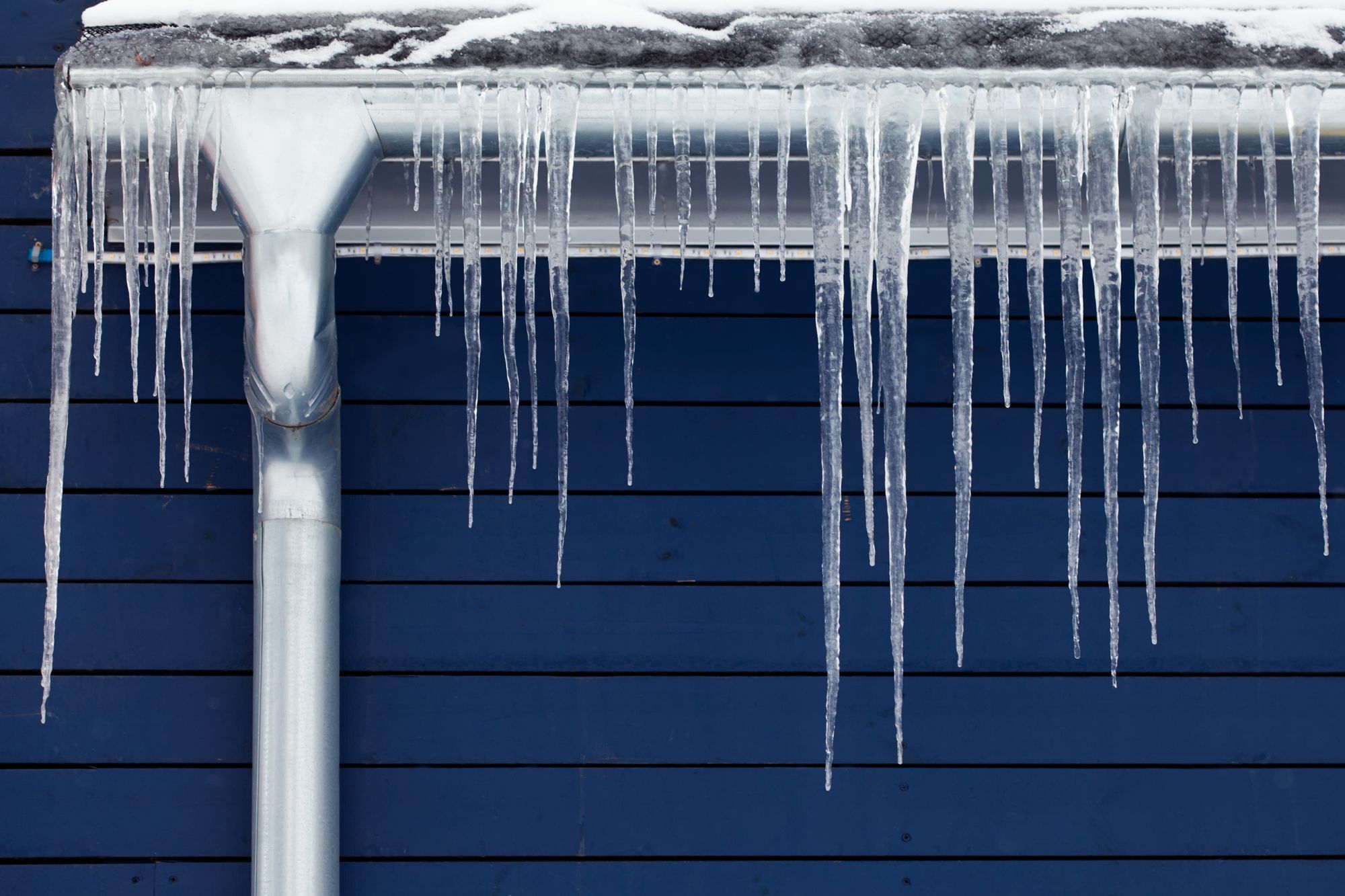 The snow, freezing rain, ice, and wind storms of Cleveland winters can take a heavy toll on your roof and gutters if they're not in good condition. How can you winterize your roof and gutters to ensure that they can withstand the harsh weather? In this article, we'll provide a simple checklist of maintenance tasks that will help you prepare your home for winter.
How to Winterize Your Roof
Schedule a roof inspection.
While some roof damage can be seen from the ground, it's best to climb up onto the surface and examine it up close. Contact Fairview Home Improvement to schedule a thorough inspection performed by one of our licensed roofing professionals. They will compile a detailed written report outlining performance issues and recommended maintenance repairs. When inspecting your roof, our experts will look for damage such as:
Moss and algae growth

Carpenter ants and wood-boring insects

Soft spots and dips in the roof surface

Shingles that are missing, loose, cracked, frayed, or curling

Damaged flashing

Roof seams coming apart or becoming unglued

Poor roof ventilation
---
NOTE: For the sake of safety, please don't wait until winter hits to schedule an inspection, since snow and ice will make the surface of your roof slick and dangerous.
---
If we determine that your roof is beyond repair, our roofing professionals can help you decide which asphalt shingles will provide the best energy savings for your home and install them with expert precision. We offer energy-efficient roofing solutions from trusted brands like CertainTeed Roofing, GAF® Roofing, and IKO.
Check your attic and ceilings for water damage.
Water stains on the ceiling and wet attic insulation indicate that your roof is leaking. Identifying this damage early before winter arrives can help prevent costly repairs or replacements down the road. It's also important that your attic has proper ventilation, which will help prevent mold, mildew, and other moisture-related problems in your roof.
Trim overhanging tree branches.
A big snowfall can weigh down tree branches and cause dead or weakened limbs to break and fall. This can result in significant damage to both your roof and gutters. Make sure that tree limbs aren't too close to your home and aren't hanging directly over power lines. Cut back any dead or overhanging branches that could present a problem in ice or snow storms, or hire a professional tree trimming company to do it for you.
How to Winterize Your Gutters
Clean your gutters and downspouts.
Blocked gutters won't allow melting snow and ice to drain properly in the winter, which can lead to an overflow of water that seeps moisture into your home through the walls. So be sure to remove leaves, twigs, pine needles, and other debris from both your gutters and downspouts. Doing so can also help prevent ice buildup and the formation of icicles, which can weigh down your gutters and pull them away from your roof.
Inspect your gutters for damage and perform repairs, if possible.
Leaks:

When all debris has been removed, flush your gutters with water to identify any leaks. Our gutter experts here at Fairview Home Improvement can repair leaks once the gutters are dry by precisely applying gutter sealant along the inside and outside of the holes or cracks.

Inadequate slope:

Standing water in your gutters may indicate that the slope needs to be adjusted. It's generally recommended that the gutter length declines at least ¼ inch for every 10 feet to ensure proper drainage. Our gutter experts can carefully detach, adjust, and reattach the hangers in small sections at a time until the water drains properly.

Damaged or missing hangers:

There should be no more than 2 feet between each hanger along the gutter to ensure proper slope, stability, and support. If some hangers are missing or damaged, our gutter experts can easily replace them.
If your gutters are beyond repair, we can replace them with durable seamless aluminum gutters and downspouts, available in 10 attractive colors.
Install gutter protection.
At Fairview Home Improvement, we install the Shur Flo gutter guard system to prevent leaves and other debris from clogging your gutters. This perforated, protective panel fits snugly atop your gutters and filters out water while debris remains suspended above the gutters. The low profile of Shur Flo gutter protection also makes them nearly invisible from the ground. Contact us to learn more about our gutter guard system.
Contact Fairview Home Improvement for Expert Roofing & Gutter Services in Cleveland, Ohio
Preparing your home for winter can be time-consuming but will save you from needless headaches and expenses in the long run. Our team at Fairview Home Improvement is happy to help you winterize your roof and gutters before the harsh Cleveland winter weather hits. Contact us today to learn what kind of roofing or gutter solutions your home needs to face the coming winter!