Our roofs here in Northeast Ohio must be able to withstand unpredictable weather, ranging from hot and humid summers to frigid and snowy winters. With so many roofing options on the market today, choosing the best material for your Cleveland, Ohio home can seem daunting. In this article, our experts at Fairview Home Improvement will discuss the top four choices of roof materials for Northeast Ohio homes: asphalt, metal, red cedar shake, and slate. We'll dive deeper into the pros and cons of each roof type and explain how other factors such as average lifespan, cost, maintenance, architectural style, and homeowner's insurance should affect your choice of roofing material.
Asphalt Shingle Roofs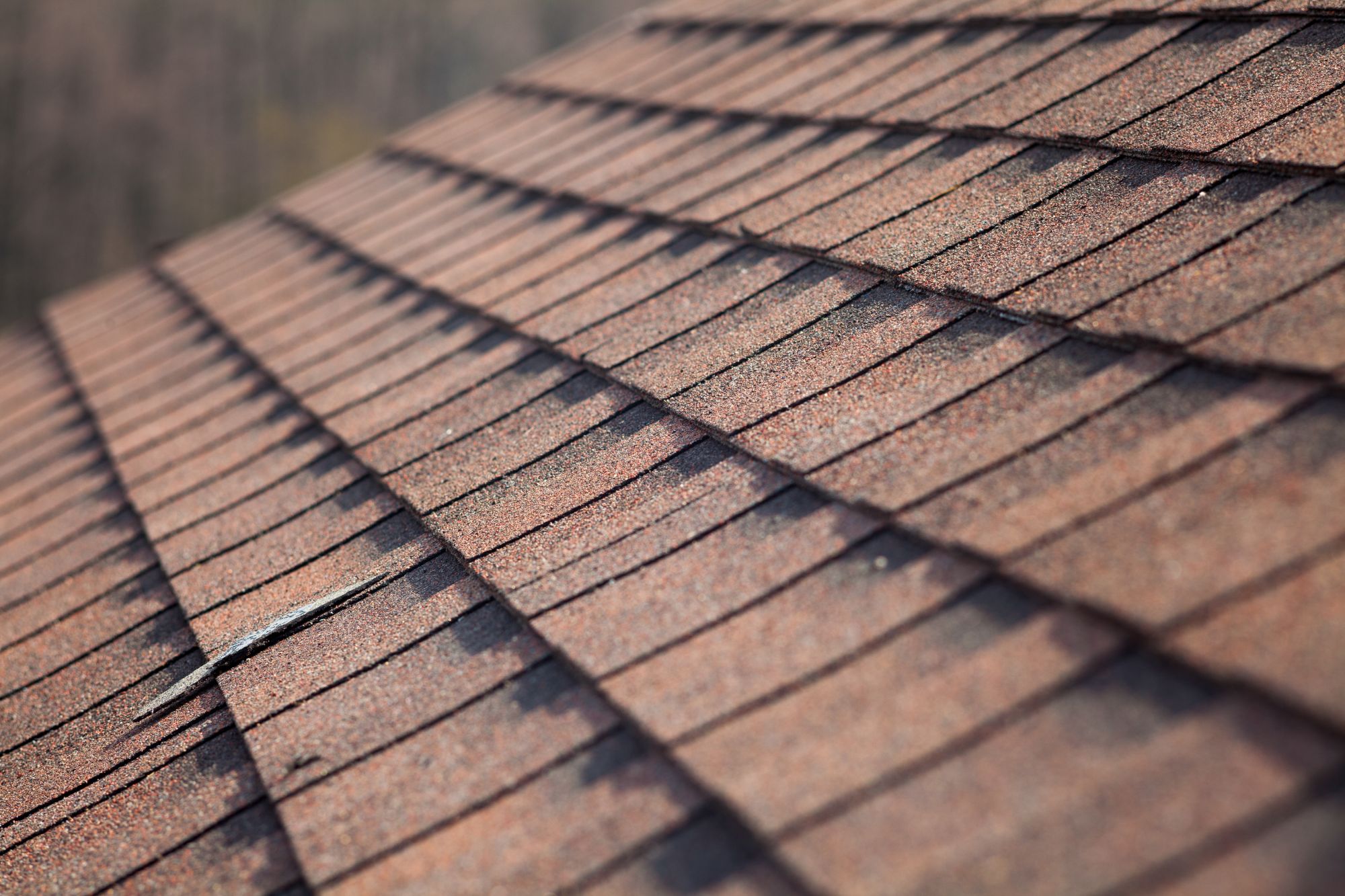 LIFESPAN: 20-25 years
COST: $ Very affordable
PROS:
Lightweight and flexible

Fiberglass construction prevents tearing

Able to withstand harsh weather conditions and change of seasons

Provide insulation and can support large amounts of snow buildup

Can mimic the appearance of cedar or slate shakes

Available in a variety of colors and designs

Architectural asphalt shingles are thicker and more durable than three tab asphalt shingles and improve property value

Roof repairs are relatively easy
CONS:
Chipped, curled, or dislodged shingles can cause roof leaks

Shorter lifespan means that asphalt roofs will eventually need to be replaced

Requires routine maintenance
Asphalt Shingles from Fairview Home Improvement
CertainTeed Roofing Landmark® Shingles: Landmark® asphalt shingles consist of a dual-layered design that mimics true wood shake while providing the ultimate protection from the elements. With over 100 years of trusted performance, Landmark® shingles are certified to meet the industry's toughest manufacturing quality standards and are backed by a 10-year StreakFighter® algae-resistance warranty.
GAF® Roofing Architectural Shingles: Their Timberline HD® series shingles are the #1 selling architectural shingles in North America, featuring:
Diamond cut granules, multifaceted design, and light-reflective construction that add dimension and depth.

UV Blocker granules that protect against sunlight and therefore improve the durability and extend the life of the shingles.

Color Lock Ceramic Firing granules that preserve the true color of the shingle.

Dura Grip adhesive that locks shingles in place on the roof, even during strong, gale-force winds.
IKO Cambridge Architectural Shingles: For homeowners wanting extra durability and protection, select IKO's Cambridge premium architectural shingles. The largest in its class, Cambridge shingles are distinguished by a dimensional shake-like design and are available in a palette of rich, earthy hues.
Metal Roofs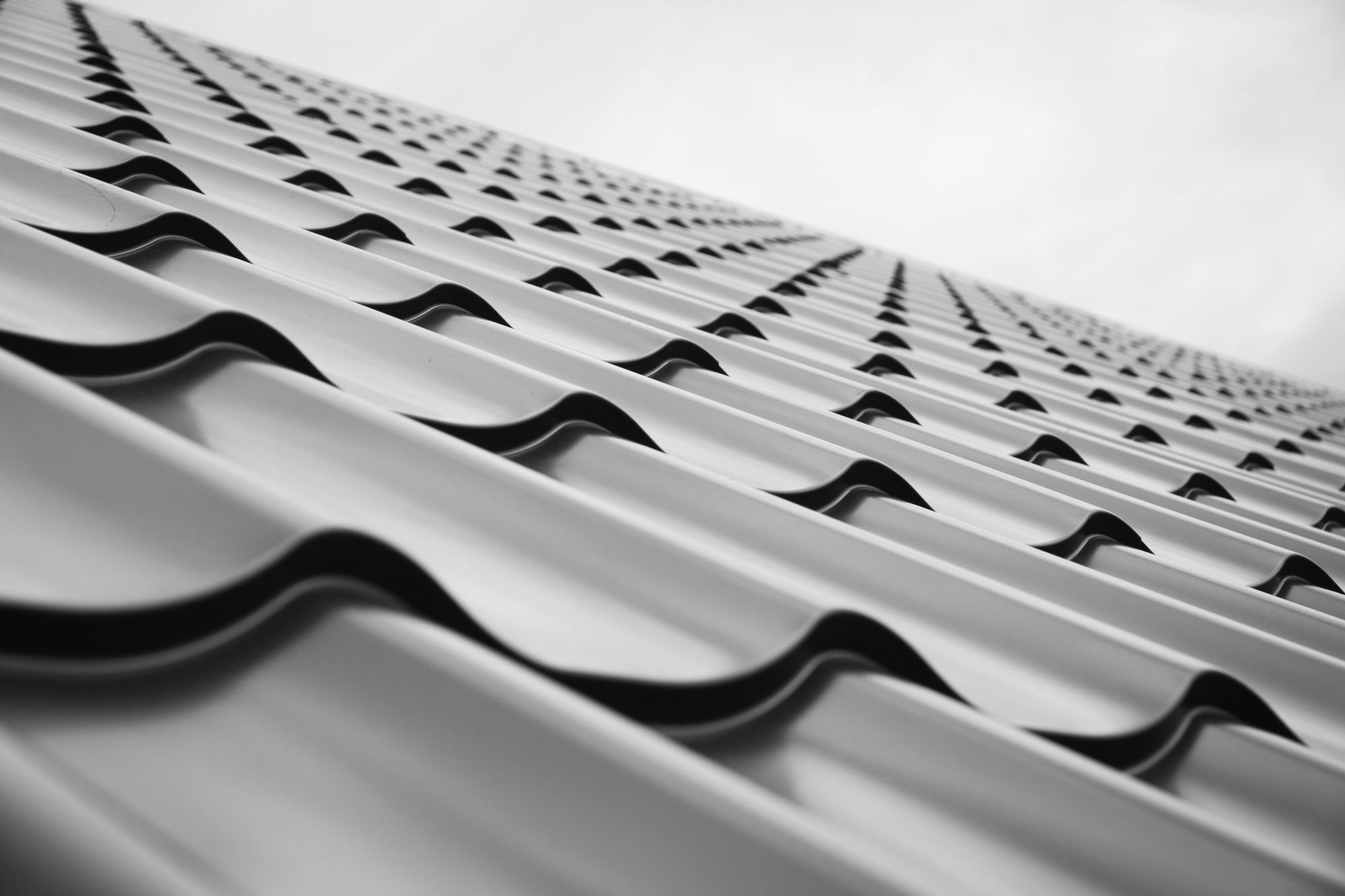 LIFESPAN: 40-70 years
COST: $$ Moderately expensive
PROS:
Long-lasting with little maintenance required

Lightweight and incredibly durable

Fire-resistant material

Offers superior weather protection

Can mimic the appearance of tile, wood shake, and slate

Available in a number of shades and textures
CONS:
Older metal roofs are susceptible to rust

Can get very noisy during hail storms, rain, and hard snowfall

Repeated exposure to hail can leave dents

Installation requires specialized equipment and an experienced team
Red Cedar Shake or Shingle Roofs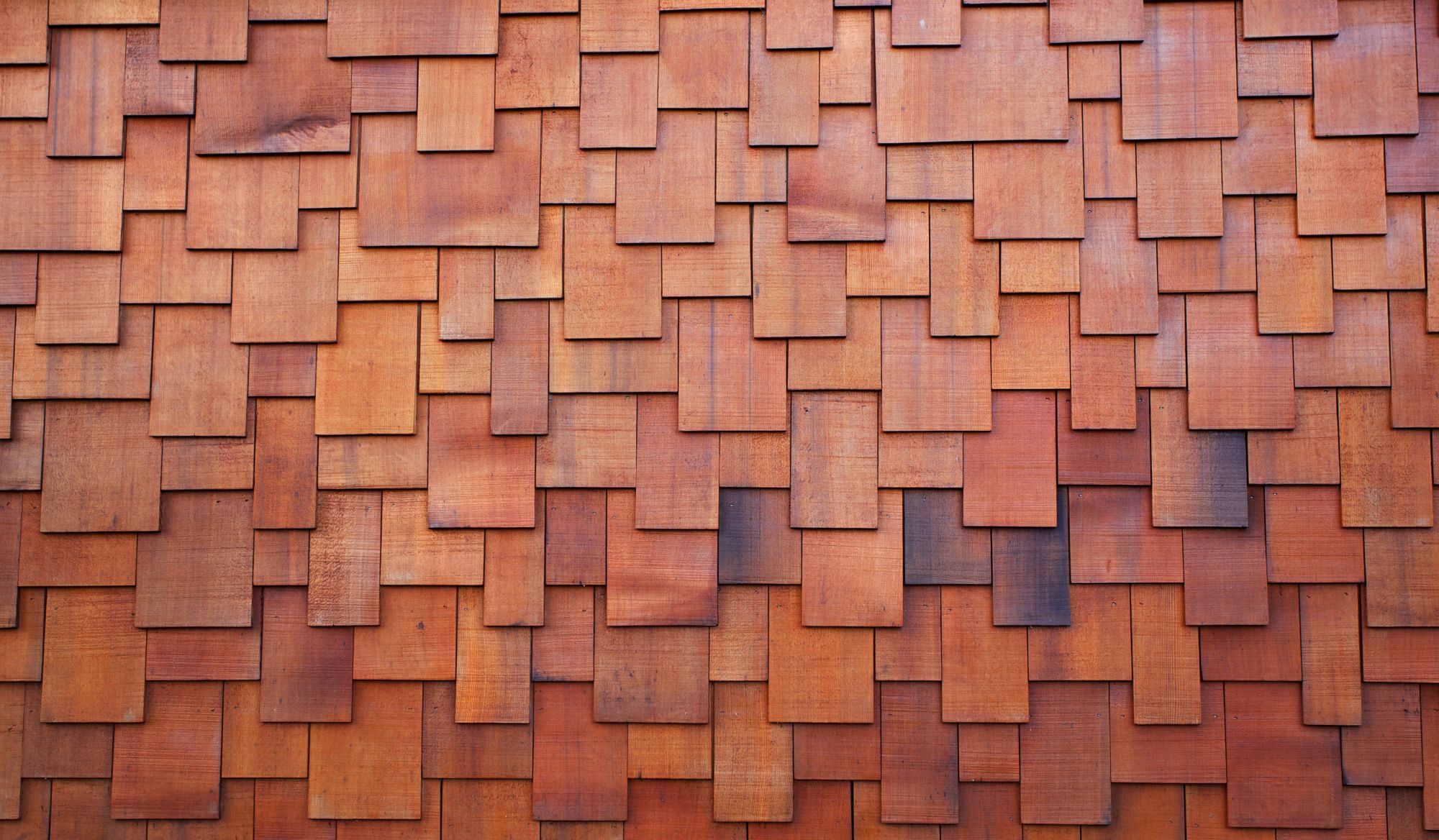 LIFESPAN: 15-30 years
COST: $$ Moderately expensive
PROS:
Offers an elegant and rustic look

Can be set over another kind of roofing for extra durability

Can withstand heavy rain, hail, high winds, and snowstorms

Naturally energy-efficient and can provide your home with twice as much insulation as asphalt shingles
CONS:
Presents a greater fire hazard despite the use of fire retardants

Susceptible to rot, mold, mildew, lichen, and algae

Installation is time-consuming, which increases labor costs

Shorter lifespan requires heavier maintenance and more frequent roof replacements
Slate Roofs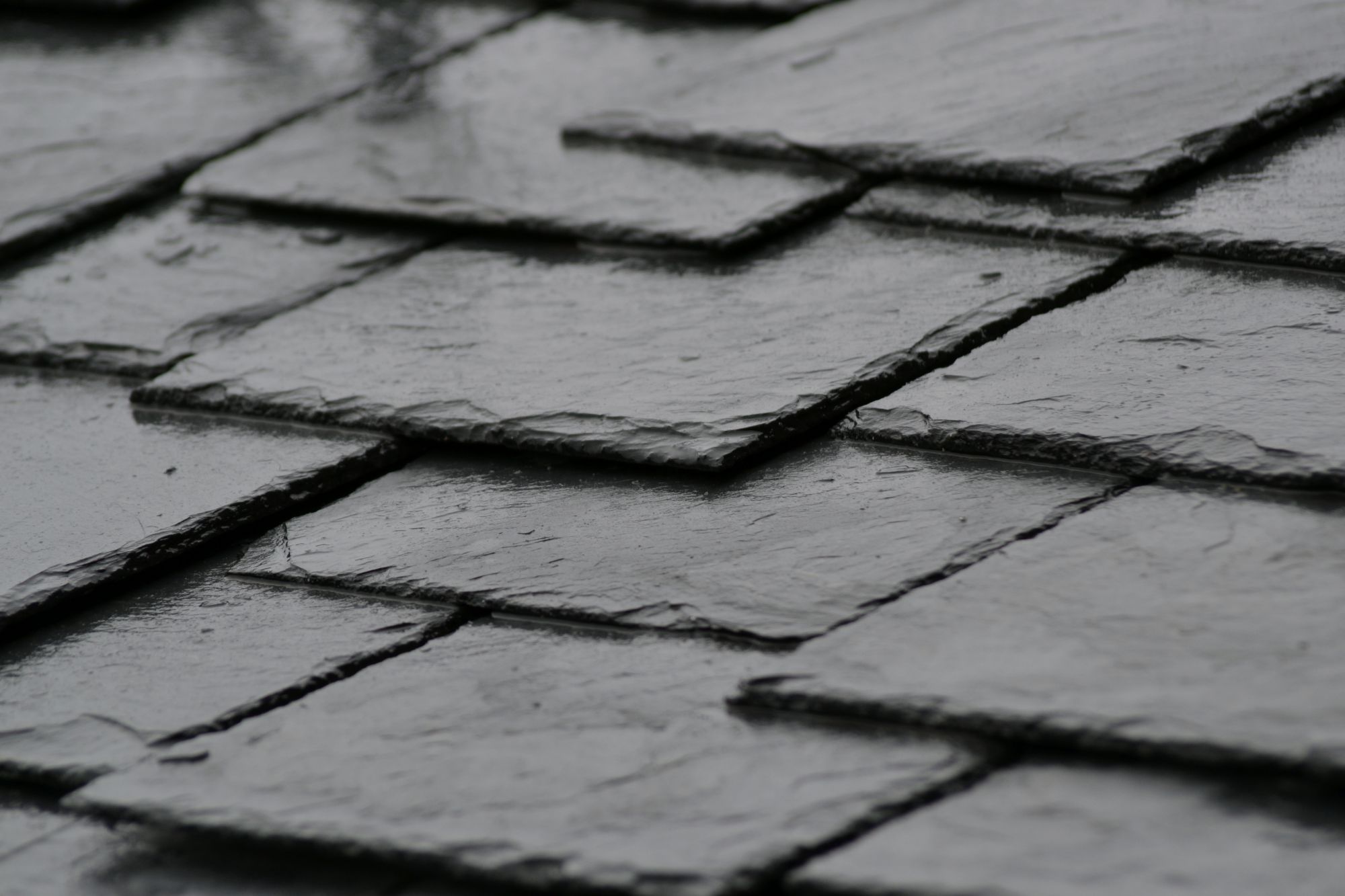 LIFESPAN: 50-125 years for soft slate, 75-200 years for hard slate
COST: $$$ Most expensive
PROS:
Will last for generations when properly installed and maintained

Superior fire protection when compared to asphalt and cedar shake roofs

Easily sheds ice and snow
CONS:
Material is heavy and only designed for sturdy homes that can support the extra weight

The priciest of all roofing materials

Repairs are costly
Other Factors to Consider When Choosing a Roof for Your Cleveland, Ohio Home
PRICING: Asphalt shingles are by far the most affordable roofing material, with metal and wood shake roofs being moderately expensive and slate roofs being the priciest of all. You'll need to decide whether to sacrifice longevity for a cheaper initial cost. A higher quality roof will inevitably translate into a higher sales price, both for the materials and the labor required for installation. If you plan on living in your home for several years or passing it on to your children, then it may be wiser to invest in a roof that offers a longer functional lifespan.
HOUSE ARCHITECTURAL STYLE: Some roofing materials look best on certain styles of house architecture. For example, red cedar shake or shingles beautifully compliment cottages, bungalows, Cape Cod, and Tudor-style houses. Meanwhile, slate roofing is especially attractive on European, French, and Colonial-style homes. Asphalt shingles and metal roofs can be constructed to mimic wood shake or slate as a less expensive alternative.
HOMEOWNERS' INSURANCE: Most homeowners' insurance carriers offer discounts on premiums to homeowners who have newer, upgraded roofs because they lower the risk of the homeowner filing claims. Upgrading your roof to safer materials could possibly save you thousands of dollars every year! For example, State Farm offers up to a 35% discount for installing an impact-resistant roof that can withstand damage from hail and other wind-borne objects. Insurance companies also provide larger discounts for the use of non-combustible roofing materials such as metal and concrete, since they significantly reduce the risk of fire. So if you're eager to lower your homeowner's insurance bill, then consider opting for a metal or slate roof.
MAINTENANCE: How often you need to perform maintenance tasks and repairs on your roof will also need to be considered. Wood shake roofs tend to require the most maintenance since they're prone to rot, mold, mildew, and organism growth and therefore have the shortest lifespan of all four of the roofing materials we've discussed. While slate roofs last the longest, repairing damages is extremely costly. On the other hand, metal roofs often involve the least effort to keep in good condition, only requiring the occasional maintenance for fixing scratches, removing dents, cleaning the surface, and removing debris. If your priority is choosing a roofing material that requires the least amount of attention, then metal is probably your best option. Here are the average amounts it will cost you to maintain an asphalt, metal, wood shake, or slate roof:
Asphalt

= $150-$400 for minor repairs and $650-$3,000 for moderate to severe damage, plus $45-$65 per hour for hired labor

Metal

= $400 for flashing and $45-$75 per hour to repair seams

Wood Shake

= $650-$1,100 per square of material

Slate

= $200-$300 per square of material
Choose Fairview Home Improvement as Your Cleveland Roofing Contractor
Fairview Home Improvement's Cleveland roofing contractors specialize in asphalt shingle installation and repair, using materials from trusted manufacturers such as CertainTeed Roofing, GAF® Roofing, and IKO. If you've decided that asphalt shingles are the best roofing material for your home, contact us today to set up a consultation and get a free quote on your home improvement project.