Who doesn't love the bone-deep warmth that the summer sun can bring? After a long, cold winter and cool spring, it's more than welcome. But right about now, when we're halfway through the year and well into summer, that heat mixed with the inevitable humidity makes us want to run back indoors.
July is the hottest month in Cleveland, and we're all looking for ways to cool down. We'll miss the heat in a few months, but right now, it's intense. If you're able to escape to an air-conditioned space as the day heats up, that's always a plus. Here are some top ways to keep your home cool this summer without too many major changes required.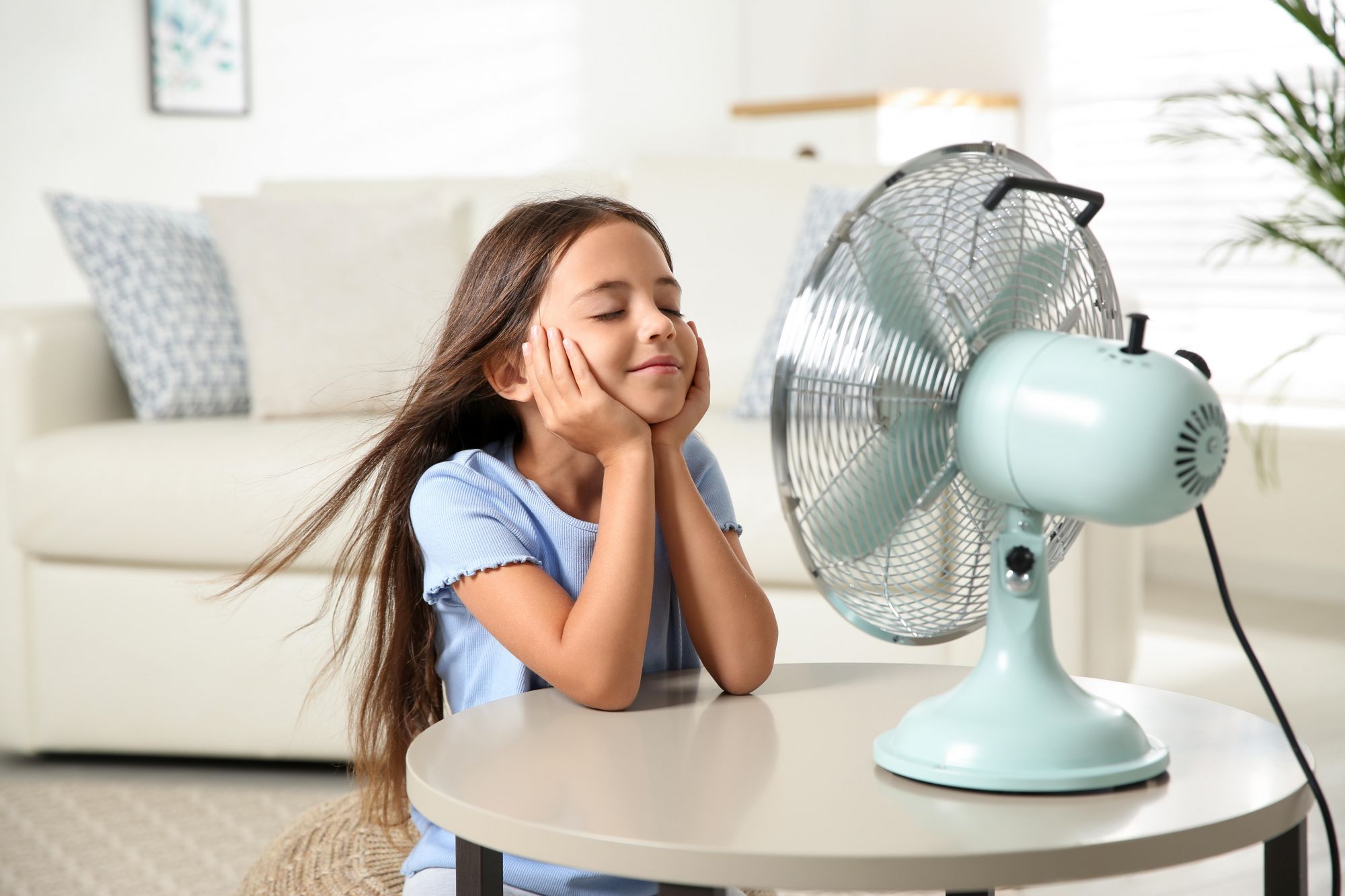 Close the blinds.

The heat of the sun is no joke, and one way to keep nature's heater out of your home is simple: close the blinds in your home during the day. Depending on where your windows are, turning the blinds facing up or down may work better to exclude light and heat. Closing blinds during the day is an easy change and could reduce indoor temperatures by up to 20%. This is most important during 11am and 3pm. If you crave natural light when you're inside, then open blinds during morning and evening hours, when rays are less intense.

Block out with blackout.

Performing the same task as blinds, but preferred by some homeowners, fabric window coverings can also help to keep the sun's rays from heating up your home. Specially designed blackout curtains and thermal curtains create a barrier between outdoor elements and indoor spaces. During summer, the curtains block solar light from entering, reducing heat around a key entry point for sun rays–your home's windows. The good thing is they pull double duty in the winter, keeping warm air in.

Opt for energy-efficient doors.

Insulated

entry doors and storm doors

with treated glass or internal blinds offer a lot to any home. They look great, but they also do alot to keep your home more comfortable. Modern entry doors and storm doors include specially formulated, energy-efficient glazing systems that block the sun's harshest rays. Double seals on the bottom sweep ensure that cold air stays in, and hot air is kept at bay. Your home's doors open and close all day long–choosing high quality, well-insulated doors means that while they're closed, they do a good job at creating a buffer between your indoor, conditioned air, and the hot and humid atmosphere outside. Spending a little more time on this choice and opting for new entry door installation can ultimately help to reduce your cooling costs in summer (and heating bills in winter!).

Make windows work for you.

Besides front door replacement, choosing energy-efficient

replacement windows

for your Cleveland home is another way to make the most of home improvement decisions. Opt for windows that exclude UV rays and are gas-insulated, creating a buffer zone that prevents cold and hot air from exchanging places. Well-insulated windows can help to lower cooling costs and preserve fabrics and furnishings that are nearby.

Utilize ceiling fans.

Many times it isn't the temperature in the air, but the sensation of moving air that keeps us feeling cooler, both indoors and outdoors. Even hot days are tolerable when there's a refreshing breeze. Use that principle in your home and keep your ceiling fans going in rooms that you are in frequently. The moving air that the fans create will also help to eliminate cold or hot spots and give your home's HVAC unit a more accurate temperature reading. Since it's summer, also be sure that your ceiling fans are adjusted to turn counter-clockwise, so instead of drawing air up, they're forcing air down, which naturally lends a cooling effect to indoor spaces.

Control indoor air flow.

If your home's AC unit is having a hard time keeping your home cool enough, consider shutting vents in less-frequently used rooms. You can also close the door to any rooms that don't need to be kept cool, or where your family doesn't spend much time. Open doors back up during evening hours to allow natural circulation to dissipate any pent-up heat.

Make the most of cool nights.

This tip doesn't always apply, because sometimes the humidity doesn't quit, even in the evening hours. But if your local weather cooperates and gives you a cool, dry evening, make the most of it and let the night air in. Crack the windows before going to bed, and amp up the effect by using a window fan to draw in even more cool, night air. Be sure to close things up early the next morning. Clearly you'd want to turn off any air conditioning you have going while the windows are open. And if you deal with allergies, then it's probably best to keep windows closed while you sleep and regularly run an air purifier in your bedroom.

Be smart about appliance use.

A by-product of energy use is heat, and appliances that run 24/7–like the refrigerator–are always putting out heat into your indoor spaces. So, if possible, it's best to run appliances in the evening hours, when the house is naturally cooler. This could mean putting laundry and dishwashing off till later in the day.

Make better use of your grill.

Speaking of smart appliance use, any time you don't have to use your oven or stove on a blazing hot summer day is a win! Technically, you can grill any time of year if you're ready to brave the elements, but since it's so associated with summer we just had to mention it. So get your go-to list of grilling recipes and techniques ready, and maybe even try something new. Locating your grill within range of a patio umbrella or under your

patio cover

will keep you out of the sun as you make the most of outdoor cooking.

Make permanent improvements.

Additions like

patio enclosures

can really help to limit the amount of sun that gets into your home. When you're considering installing a new patio enclosure or awning, locating it near a west- or south-facing window can do wonders to shield your home from the day's hottest sun rays while also reducing overall indoor temperatures.
Bonus tip: Change lightbulbs from incandescent to compact fluorescent or LED bulbs! You'd be surprised by the amount of heat that even one incandescent bulb can create. Cooler options also last longer and use less energy.
Energy Efficient Options from Your Cleveland Home Improvement Experts
Summer is all about enjoying that outdoor life. But when fun in the sun is over, you want to retreat to a cool, conditioned climate. At Fairview Home Improvement we know how important your home's indoor spaces are to your family's health, wellness, and relaxation. Rely on us for practical, actionable tips to keep your home cool during the hottest summer, and call on us for all of your replacement window, front door replacement, patio enclosure, and entry door installation needs. We stand behind the quality of the products we recommend and can help you find ways to make the most of your next home improvement project. Contact us today to learn more and schedule a free consultation!