Whether you're looking to boost your home's curb appeal to prepare to sell, or you'd just like to upgrade your home's exterior, new shutters are a smart place to start. There are plenty of popular styles and materials available, but vinyl shutters continue to be a great option. Unlike the vinyl shutters of yesterday, the selection that we have available at Fairview Home Improvement are high-quality and made to last.
How can you decide on the ideal shutters for your home? Check out the following tips.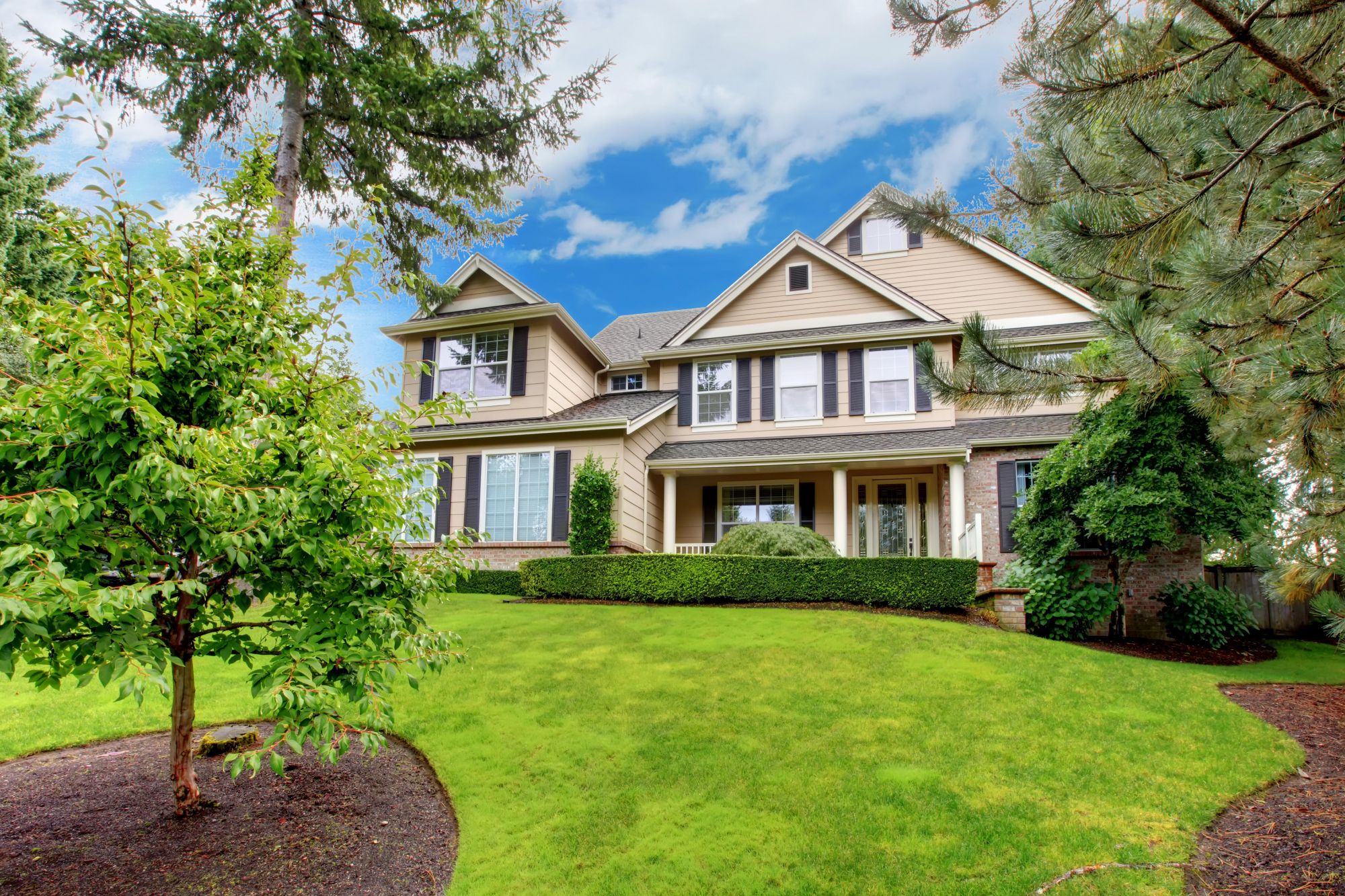 Choose the Right Color
When it comes to design, color scheme is a top consideration. Color choice can minimize or enhance details, play with size, and alter perspective. So when choosing your home's ideal color palette, remember the rule of three. That's the pro tip that recommends using three colors on your home's exterior. The color of your home's siding or external finish is the main color at play. Gutters and downspouts should be close to this color so they blend and recede, naturally diminishing their visibility. On the other hand, window trim, shutters, and entry doors aren't strictly utilitarian, they're also ornamental, and so they can carry complementary and even contrasting shades.
Shutters tend to carry the darkest shades in your home's exterior design scheme, since they will then stand out and better frame the windows. That said, there are other theories for choosing the ideal shutter color. Lighter shades might help to make a smaller house appear to be larger. Matching the shade of window trim to shutters isn't just cohesive, it can also help to make smaller windows appear to be larger.
Finish is another element to consider. While you wouldn't paint the majority of your home in a gloss or semi-gloss finish, little touches of glossy paint can add dynamic appeal. Shutters are an ideal place to use a finish that will enhance the textural and design details of the materials used.
What are the most popular shutter colors? As you might expect, white and black top the favorite list, for both elegance and simplicity. If your home is a traditional shade of brick, dark tones often work best for shutters. If it's lighter, you can often choose from a wider variety of colors.
Consider Your Home and Neighborhood's Style
The color you decide on and the style of shutters you choose should also take into account the overall style and history of your home. Oftentimes the homes in a neighborhood were built around the same time, and so they may share certain stylistic characteristics or architectural details. This is when it's very useful to take a walk around your neighborhood and find a color or style combination that catches your eye. The goal isn't note-for-note copying, but a variation on a theme. You want to be sure that the shutters you choose fit your home's proportions and overall appearance. Another top consideration is any HOA stipulations regarding shutter color.
Choose the Right Size of Shutters
At Fairview Home Improvement we offer Master Shutters by Mid-America–the world's finest exterior shutters. They're made of heavy vinyl with SolidThru™ Colors and are available in many styles and sizes. Even though these shutters are meant to provide architectural features and both color and textural nuance, they are not functional shutters. Nevertheless, the shutters you choose for your home should still be in the correct proportion to your windows. They should give the appearance of being able to cover the window, were they able to be closed. Essentially, the height of the shutters should mirror the total height of the window, lining up with the window's trim.
About Master Shutters by Mid-America
There are plenty of options available on the market for shutter materials. But we've consistently found that high-quality vinyl shutters from Mid-America perform very well and require next to no upkeep. They easily fit into our customers' busy lives and keep looking good, through countless seasonal shifts and style trends. Mid-America is an established expert and the world's largest manufacturer of decorative exterior shutters–their products are tried and tested. Here's a rundown of the styles they offer:
Open Louver Louvered exterior vinyl shutters play with light and shadow by using sharply angled louvers. This style is ideal for both contemporary homes and those with historical elements.
Raised Panel Available in one to three raised panels in a variety of configurations, raised panels shutters offer deep definition to any home's exterior. This style of shutter complements most homes.
Board-N-Batten™ Shutters in this style feature from two to five panels, either spaced or joined. The board and batten look is common to traditional homes and honors old-world craftsmanship in its design.
Louver/Panel Combo Traditional combination shutters allowed for both limiting light and protecting a home's interior against the elements. Get the best of that much-loved design with modern decorative shutters that incorporate both louvers and panels in one.
Decorative Accessories Beyond shutters for traditionally sized windows, you can also incorporate shutter tops for arched windows, to give the best effect. Choose from a variety of colors and sizes.
Trust Your Home's Shutters to Your Local Home Improvement Professionals
When it comes time to update your home's vinyl shutters, you want a sturdy, durable option with realistic wood grain and fade-resistant, beautiful color. That is exactly what you'll find at Fairview Home Improvement. Work with our team to find the perfect shutters to reflect your personal style while also preserving your home's aesthetic. Get in touch to learn more about the shutters we offer, and to plan your next project!