Getting Your House Spring Ready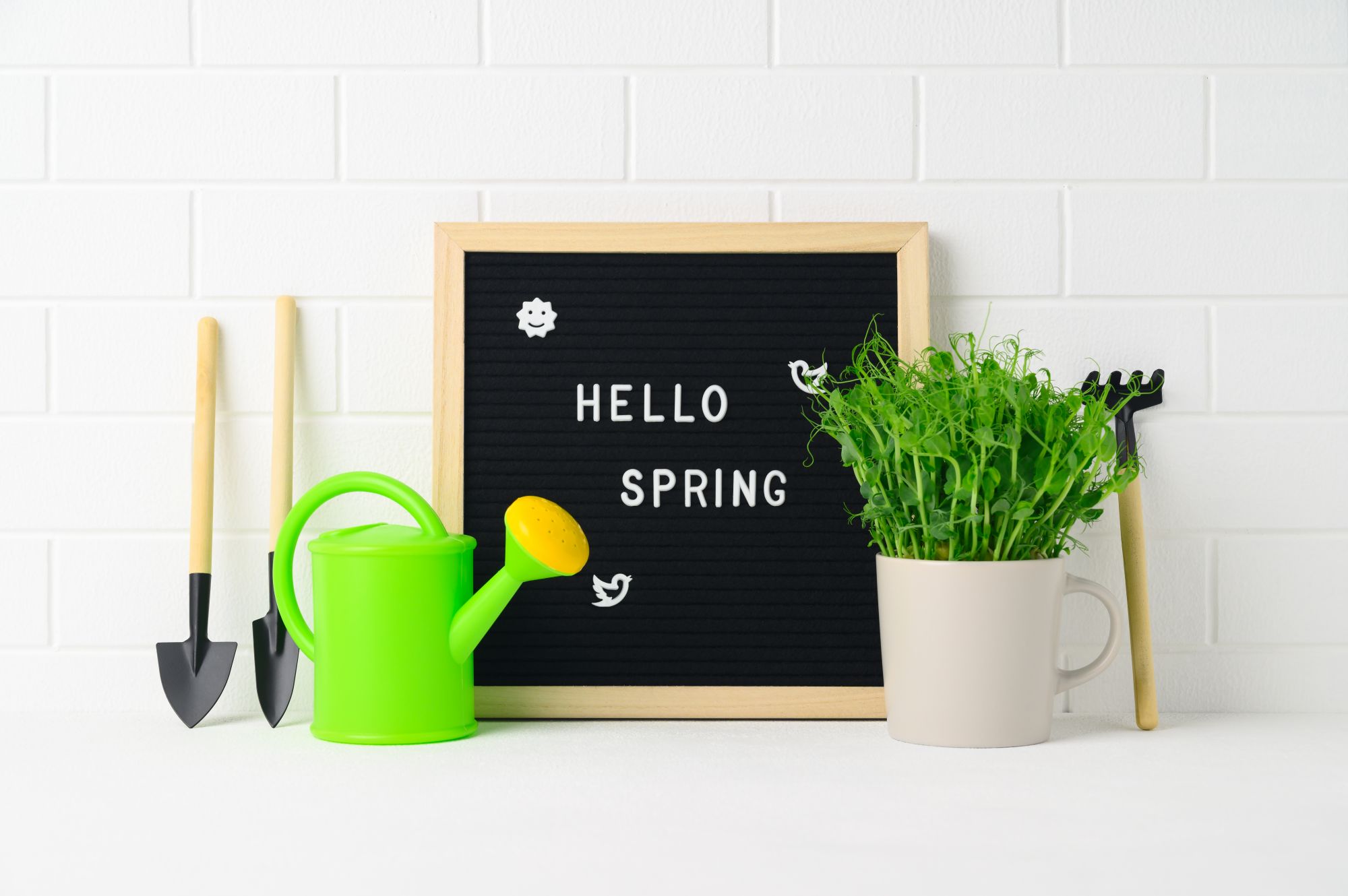 Hello, my warm and bundled-up friend. It may not feel like it yet, but Spring is around the corner. Time to put away the parkas and bust out the cardigans, baby! Ahem, excuse us, we get a little excited. You too? Read on for our best tips on getting your home ready for Spring.
Let The Sunshine In
Replace thermal curtains with light, breezy curtains. Changing your window treatments is one of the easiest ways to bring that Spring feeling inside. Cycle out your light-blocking heavy draperies with light and airy sheers. Clean your windows and sills, and you'll be ready to let in the warm breezes. No amount of bleach going to make those windows pretty? We've got you. At Fairview Home Improvement, we have replacement windows to fit your every need.
Itching to open something but not ready to freeze Or let out all the heat just yet? Why not use your storm door? Get the best of both worlds with one of our ProVia Deluxe or Arch Angle Storm doors. Our storm doors not only reduce heating and cooling costs but also boast a construction that makes them the strongest residential doors, eliminating the worry of forced entry.
It's a Beautiful Day in the Neighborhood
Take a quick step outside and look at your yard and house as if you're a neighbor walking your dog. Sit Fido, good boy. Now, what do you see?
Lawn Care
The first thing you and your guests see is typically your front lawn. No need to break your back, but it won't hurt to tidy up the flower beds and lay down some mulch. Prep your grass to be that lush green carpet by aerating it and using a soil conditioner.
Clean the gutters
Over the winter, leaves and other debris can clog your gutters. Make sure they're clear, and so the downspouts carry water away from the house. Wanna take the look of your house up a notch? We offer seamless aluminum gutters and downspouts in 10 colors. Beautiful gutters are like the earrings or cufflinks of your home's outfit.
Clean the Siding
Dirty and dingy siding is an eyesore that no amount of flowers can fix. Give your siding a good wash to brighten up the entire look of your house. Looking to reduce energy bills and maintenance chores? We have a full array of vinyl siding options to compliment you and your home's style.
Inspect and Repair Roof
A good-looking roof is like the 10-20 year good hair day equivalent for your home. Not only that, it adds to your home's value. Schedule an inspection and take a look at our beautiful roofing products.
Now pat yourself on the back and get ready to be The House in the neighborhood.