Is it time to replace your roof? Experts say that your home's roof can make up a large percent of your home's curb appeal.
If you're rounding up this year's must-do home improvement projects and you're finding signs that your roof might be on its last leg, you're probably wondering about the cost of a new roof in Ohio. Planning for a new roof is a major step, and it can be an unexpected investment. Fairview Home Improvement knows that just the idea of roof replacement can be daunting, and we're here to demystify and answer your most common questions.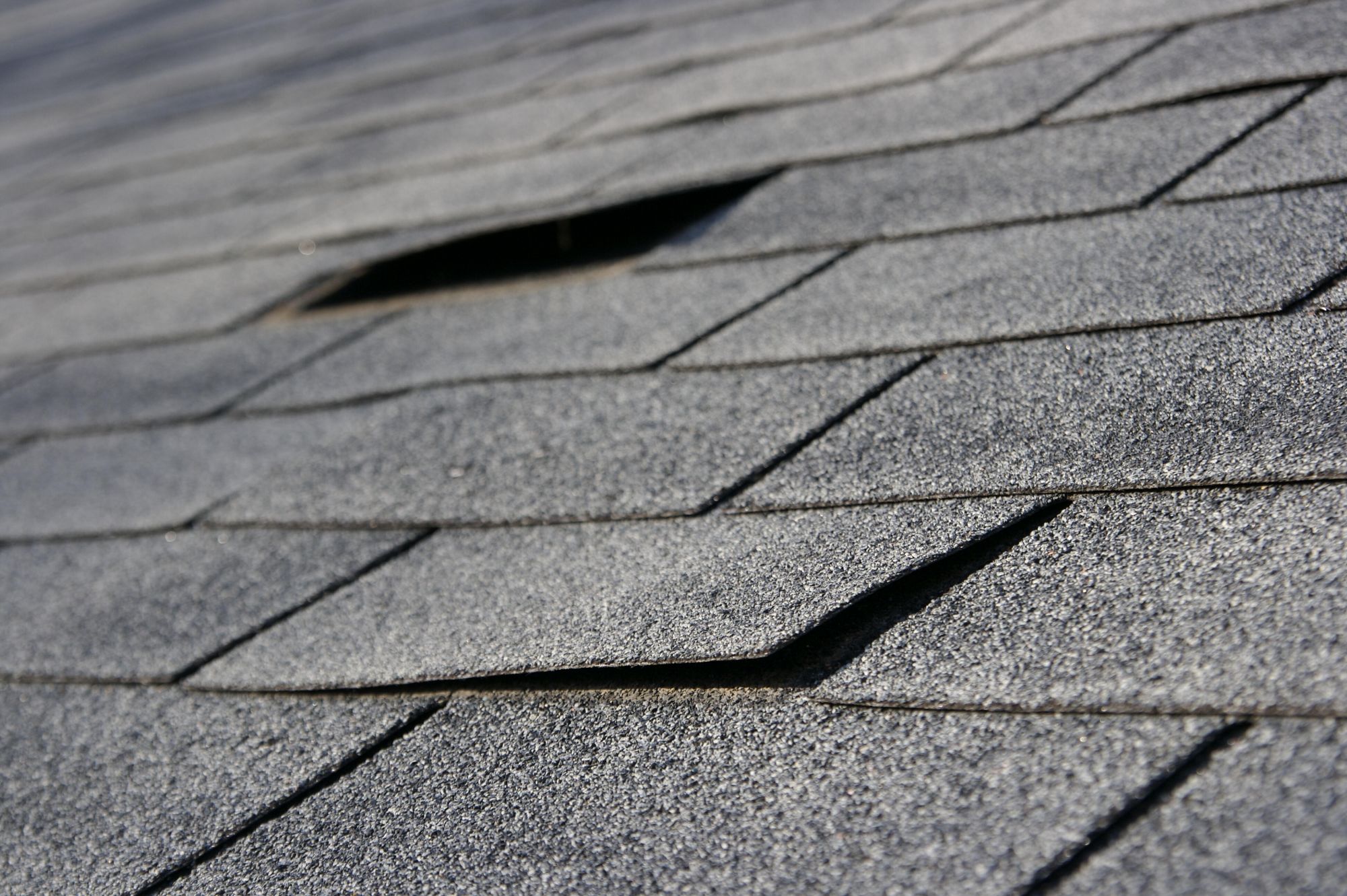 How Long Before A Roof Needs To Be Replaced?
High quality asphalt shingles generally come with a 25 or 30-year manufacturer warranty. But weather and unforeseen conditions can take their toll. In general, it's expected that a well vented and properly installed asphalt roof should give you around 80-85% of the stated lifespan. So for a standard 3-tab shingle roof, 20-22 years is on the outside of a maximum expectation. For dimensional shingles and architectural shingles, you can expect to not have to think about replacement until around the 25-28 year mark. All in all, around 20 years in, it's a good idea to thoroughly evaluate the health of your home's roof for potential signs of breakdown.
What to look for:
Shedding:

you may notice small granules in your gutters, or wear spots when looking from the ground

Curling:

asphalt will dry, shrink, and become brittle over time because of UV exposure, providing spaces for water to collect

Excessive Moss:

moss holds on to moisture and can lead to serious damage, including lifting shingles

Falling:

high winds and intense storms will rip weakened shingles off completely

Bruising:

high impacts from solid objects can create a round, concave dent and damage shingles
If you are starting to notice these indications of wear, tear, and damage, then regardless of how old your home's roof is, it's time to look into roof replacement. Damaged or deteriorated shingles cannot be repaired, and while spot repairs may be possible, several small repairs quickly add up and it is generally more cost effective to replace the entire roof–it will likely need to be done soon anyway. Even if you do perform regular roof maintenance and care, time and the elements take their toll.
How Long Do Roofs Last In Ohio?
With an average of anywhere from 32 inches to 42 inches of annual rainfall, winters laced with ice and snow, hot, humid summers and plenty of storms and wind besides, there are a host of natural and environmental factors that can do a number on your home's roof. Combining these local and regional factors with average estimates will help homeowners to figure out how long roofs last in Ohio. Numbers vary, but 15-20 years is a solid estimate.
In the meantime, between roof replacements, there are some things you can do to extend the life of your home's roof:
Regularly clean gutters of debris

Keep trees trimmed to prevent branch overhang

Promptly remove debris and moss

Properly ventilate the attic

Install proper insulation

Schedule regular roof inspections

Fix damaged areas
If you are attentive, you can catch potential issues before they develop, and help your Ohio roof to last as long as possible.
New Roof Costs in Ohio
There are a variety of roofing materials available on the market, but for this article we're going to focus on asphalt roofing. Fairview Home Improvement works with CertainTeed products, GAF Timberline HDZ® shingles, and IKO Cambridge architectural shingles. And this is the norm–most Ohio roofs are built using asphalt shingles. That's because they're affordable, durable, and look great. They're also pretty good at withstanding Ohio weather, which can be unpredictable, sometimes bordering on extreme.
An Ohio roof sees a lot in a year, and eventually, it will be time to replace. When considering replacement options, costs for a new asphalt shingle roof will depend on a range of factors. Some of these include:
Accessibility:

roofs that present accessibility issues or require special site considerations can require extra labor and equipment

Size:

roofs are typically sold and installed "by the square" or every 100 sq.ft.–larger is naturally costlier

Pitch:

most roofs in Ohio have a standard pitch anywhere from 4/12 to 7/12, with sections that could have a more extreme pitch (e.g. gambrels and mansard roofs) that pose safety risks and increase the need for safety equipment and additional labor

Shape:

gable roofs, Dutch roofs and hipped roofs are popular in Ohio and the additional square footage or details that a roof has will add to overall costs

Complexity:

every protrusion, peak, and valley means more labor and materials and can lead to higher cost

Condition of the deck:

rotten or weak areas must be replaced and reinforced prior to roof replacement
With all these factors taken into account, averages bear out the wide variety of homes out there. Recent estimates put a new roof cost in Ohio at anywhere from $6,000 to $12,000, with the average falling at around $7,500. For homes with unusually large or complex jobs that also include deck repair, costs can be as high as $60,000.
What else determines roof replacement cost? Beyond the materials and potential deck repairs, homeowners also need to factor in hourly pay rates for the contractor, foreman, and laborers. Specialty repairs, like a leaking skylight or chimney could pose an additional, sometimes separate cost. And a reputable roofing company will also have overhead costs that include payroll, insurance, and equipment. All in all, costs might seem high, but they're generally determined by the local market paired with nationwide costs. On average, you can expect to pay between $4.50 and $7.50 per square foot for roof replacement with asphalt shingles on a typical Ohio home.
Call On the Home Improvement Specialists
At Fairview Home Improvement, we're out to help our customers beautify and preserve one of life's biggest investments–their home! A solid roof is the best defense your home has against the elements, and with proper installation, maintenance and care, you can enjoy a newly installed roof for years to come.
If you're noticing some signs of age and are ready to replace your roof, get in touch with our expert roofing team to set up a consultation. We'll measure and custom-order project materials and install your roof both efficiently and to the highest standards, always with an eye on top-notch customer service. If you have questions about new roofing or other home improvement needs, we're here to help–contact us today!
* Note: price estimates mentioned in this article are based on current data from 2023